That's mighty darn right. If you've been paying attention to my deviantART account, you might have noticed that
my new Aozora art is complete
, which was generally Ryan's proposed re-design. Less than three days later, I'm given this by a good pal of mine (whom also happens to give me quite an amount of critiques, all constructive) known as
Icecreammouth
, showing his interpretation of Ryan's design.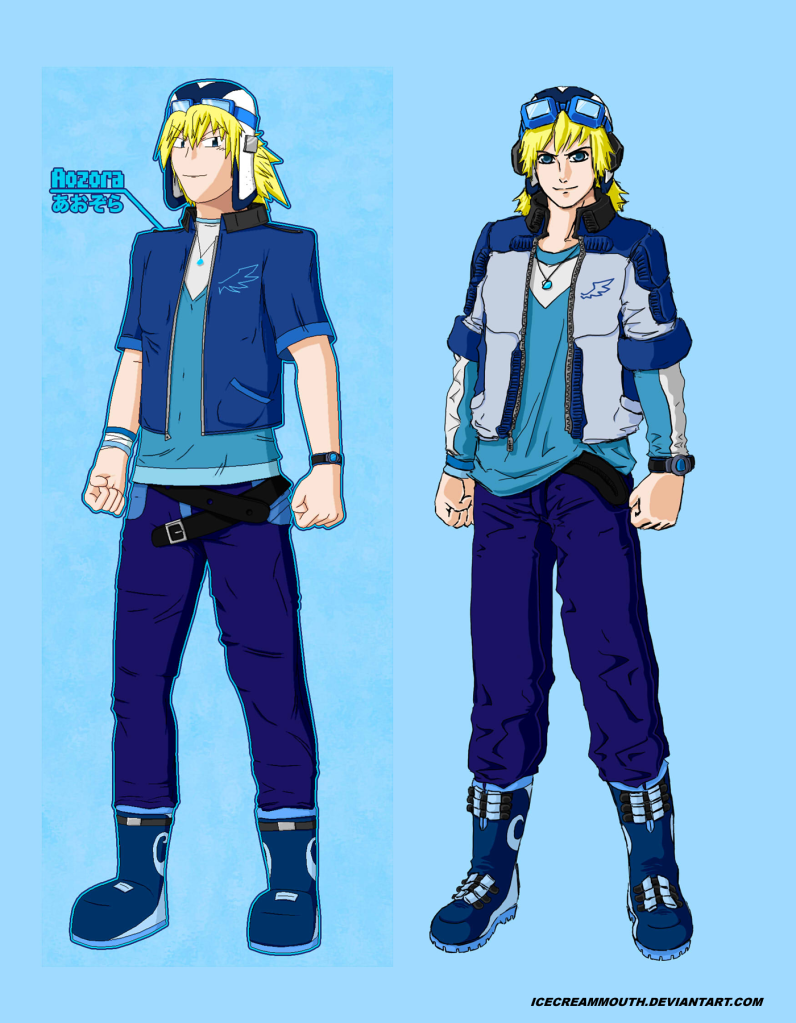 At least he decided to put my art of Aozora up along with his. Saves me some trouble. But otherwise, this third re-imagining replaces the metal ear plates with larger black ones, increased the depth of the goggles, gave Aozora a different jacket that matches his pilot cap (not helmet), changed the belt, and integrates the single belt over the boots, so it looks like it's actually part of the boot itself. Do I like this design? Well, take a wild guess.
Yes! Of course I do! :D
Now let me bargain on this for a sec. Sure I do accept most, if not every critique I receive, but once again, it's how critiques here work. I'm not going to draw Aozora again anytime soon since I just finished up art of him, and I wanna work on something else. For you Kurayami lovers out there, I got good news for you. There is new art of her in progress. It's NSFW, so if you can't tolerate that sort of art, then I'd recommend just not looking at it entirely. Otherwise, the Aozora's Adventure Re-Vamp project is looking strong.