For $31 USD, I was able to commission deviantARTist Skyraptor to draw up some group artwork of Kurayami
, Adelvina
, and Alisha (the later whom was designed by SimirrorofShadows). out on the beach after a long day at their dark brisk mansion. He calls the piece "Sunset Girls".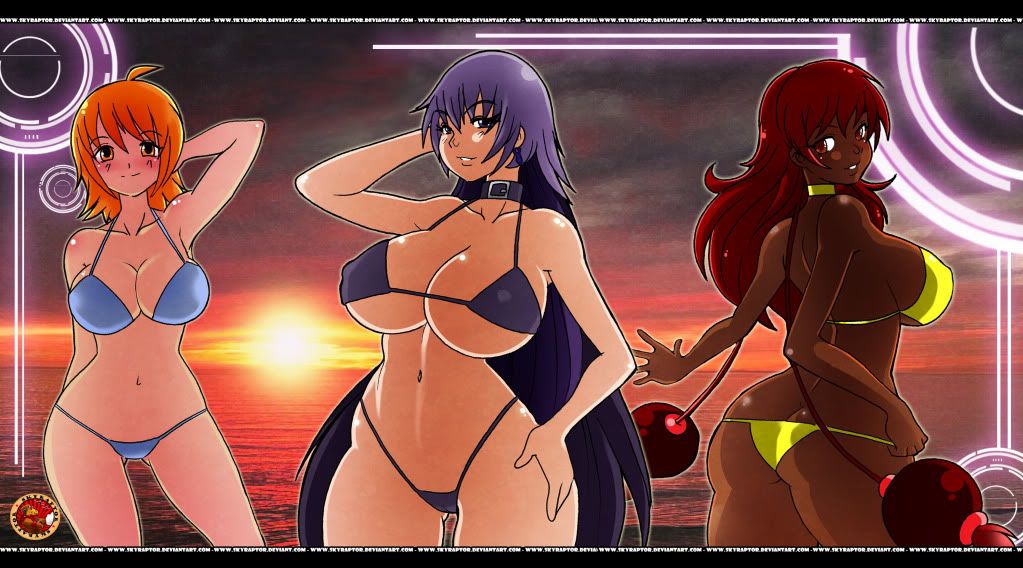 Yea you can tell a lot of people really fancy the queen of darkness (at least for this indie series). It's also the first time we see Alisha in full color following SimirrorofShadow's original sketch
,
but I'm thing the hair and eyes should be a little more yellowish. And I also want to note the body paint patterns on Kurayami are entirely absent. No problem with that
, guess you can say they just washed off.
But aside from that
, Skyraptor did an amazing job portraying the three witches. Speaking of
, Skyraptor also provided me with some additional bonus artwork. See for yourself.